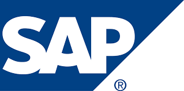 Why do we need an intelligent ERP?
Across a wide range of industries, even the most traditional companies are creating opportunities to disrupt their markets and transform their business models. Traditional car manufacturers like Ford or Volvo are turning into "mobility services" or "digital entertainment companies". Luxury hotels are "turning customers into fans" by interacting with them via RFID radio frequency identification and virtual reality. Companies everywhere are looking to connect, understand and interact with their customers.
That's why business leaders need a longer-term view which is ultimately about finding ways to automatically improve all aspects of their organization – their processes, their services, their products and their customer experience – over time. Without a vision of an intelligent enterprise, businesses of all types and sizes are virtually sealing their future demise.
AdHoc Consult has the expertise to inspire your business performance and support your journey to becoming an Intelligent Enterprise with SAP ERP Solution S /4HANA:
SAP S/4HANA Cloud is the next-generation ERP that gives you complete industry and line of business coverage. The Software-as-a-Service (SaaS) edition is open and extensible and offers comprehensive security and compliance, as you would expect from SAP.
SAP S/4HANA Cloud is based on the same line of code, the same data model, the same semantics and the same user experience as on premises. But running your ERP in the cloud has multiple benefits:
Our dedicated services around SAP
AdHoc SAP team is focused on helping its professional services customers transform into exceptionally efficient, high-performing businesses with a complete SAP SMB solution.
We offer our experts and project managers as well as a whole team of functional and technical consultants covering the following areas: